Skip to Content
Dental Examinations in Geneva, IL
At Fairway Family Dental Care in Geneva, IL, we are dedicated to making sure your oral health is in top shape. That means providing preventive general dentistry services for you and your family.
Dental examinations are a key element of general dentistry and preventive dentistry, helping us detect any concerns with your oral health early and take important steps in treatment. We'll conduct a thorough exam, asking you questions about your oral health practices and looking for potential signs of oral health conditions.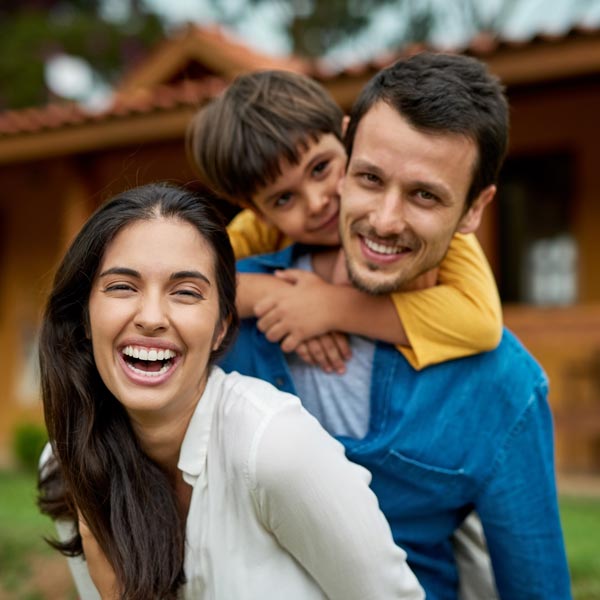 Why Dental Examinations Are Important
Routine dental exams are key to detecting any oral health problems early on and developing proactive treatment plans. Oral health issues like cavities, gum disease and tooth decay are most easily taken care of early on, making quick detection key to providing effective treatment. Detected early, cavities can be easily treated with fillings and conditions like gum disease can be treated much more quickly. During a dental exam, a dentist will check for signs of these common issues, as well as complete an exam for oral cancer. We may also complete dental X-rays during dental exams to better view the structure of your teeth and detect any issues or monitor whether your wisdom teeth will need removal.
What to Expect at a Dental Examination
At Fairway Family Dental Care, we typically conduct dental exams after routine dental teeth cleanings, consulting with you about your overall oral health and preventive steps you're taking such, as brushing and flossing. We'll ask you about your overall health and dental hygiene practices, check your bite and jaw for problems and answer any questions you may have. The extent of the dental exam will depend on your oral health and dental history, but some common components of dental exams include the following:
Dental X-Rays
Dental X-rays allow us to see detailed images of your mouth and teeth, analyzing your bite, teeth positioning, teeth health, jaw positioning and more. Dental X-rays are not typically completed at every visit. We instead use them at key points to check in on details of your mouth not visible from the surface.
Oral Cancer Exam
Beyond just searching for signs of cavities or gum disease, our dentists also complete an oral cancer exam, feeling the areas of your mouth, neck and lips to detect early signs of oral cancer.
Discussion of Oral Hygiene
In addition to a hands-on dental exam, our dental team will ask you questions about your oral hygiene practices and provide advice on properly cleaning your teeth and gums.
Contact Us to Schedule an Appointment
If we detect any oral health conditions during the dental examination, we'll outline the treatment options available and set up a follow-up appointment for treatment. We'll also schedule your next routine dental cleaning and dental exam.
At Fairway Family Dental Care in Geneva, IL, we are dedicated to making the dental experience as smooth and stress-free as possible, answering all of your questions ahead of time. If you have any concerns about a dental exam or any other dental procedure, we're happy to discuss accommodations for you to make your experience a positive one. When it's time for treatment by a dental professional, give us a call and schedule an appointment. Reach out to our office by calling 630-402-0359 at your earliest convenience!