Skip to Content
Family Dentistry in Geneva, IL
Our team at Fairway Family Dental Care knows that going to the dentist can be a fearful and scary experience for children and adults alike. That's why we have worked hard to cultivate a welcoming, calming environment for the whole family.
Our family dentistry practice in Geneva, IL, covers the full range of dental services necessary for kids through adults. We'll get to know you and your family well, providing all the accommodations necessary to make your dental experience — and your children's dental experience — stress-free and enjoyable.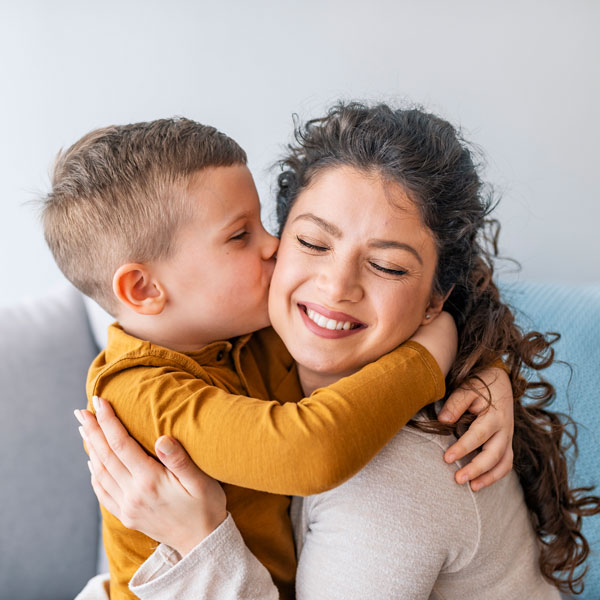 Family Dentistry Services
Our team at Fairway Family Dental Care is skilled at handling the needs of patients of any age, young or old. We prioritize preventive care, so you can take good care of your teeth at home and can avoid costly or painful procedures down the line. Our full range of family dentistry and general dentistry services includes:
Dental Cleanings
Get routine teeth cleanings for you and your family to keep your oral health in good condition. We recommend coming in for dental cleanings every six months for us to remove any built-up plaque or tartar, protecting your teeth from cavities and brightening your smile.
Dental Examinations
Dental examinations are key to detecting oral health conditions early on for optimal treatment. We'll conduct a thorough examination, ask you questions about your oral hygiene habits and sometimes perform dental X-rays.
Sealants
Often used in children, sealants are an extra line of defense against cavities. They consist of a thin, protective coating that is applied on top of your molars, helping block food and bacteria from taking hold and causing decay. Sealants can be applied in children and adults alike, but they are most often used in children's dentistry to help protect their molars from a young age.
Tooth Fillings
During a filling, the dentist removes tooth decay and replaces the damaged material with composite filling. Composite fillings are colored to match your teeth, so you can repair your cavity while preserving a natural look.
Fluoride Treatments
Fluoride treatments help strengthen dental enamel and prevent tooth decay. They are used most frequently in children to help develop strong dental enamel from a young age, but we also sometimes recommend fluoride treatments for adults.
Tooth Extractions
We always work to keep your original teeth in place with preventive dentistry and restorative methods like crowns, but sometimes tooth extractions are required to make space for other teeth or to remedy extensive damage. Some of the most common teeth extractions we perform are wisdom teeth removal and removal of extra teeth that block other teeth from coming in.
Dentistry Services for the Entire Family
Our family dentistry services are catered to the entire family, from babies through adults. We are dedicated to fostering lasting dental hygiene practices with children and adults alike, working with every member of your family to ensure you're getting the best dental services around. When it's time for treatment by a dental professional, give us a call and schedule an appointment. Reach out to our office by calling 630-402-0359 at your earliest convenience!